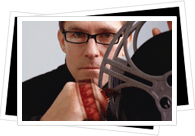 First, the bad news: Spaniards have an unfortunate penchant for dubbing Spanish over nearly every foreign film.
The good news is that there are plenty of "versión original" (VO) cinemas in Madrid that play movies in the original version with Spanish subtitles. Below we've listed the main VO movie theaters in the center of Madrid.
You can find movie times in any newspaper or Guía del Ocio, sold at kiosks. The Guía del Ocio includes critics' reviews and a weekly roundup of all cultural events going on in Madrid.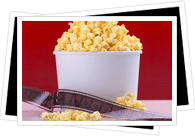 When you buy a ticket, they will normally ask you where you want to sit. Unless the theater's nearly empty, make sure to sit in your assigned seat. Most cinemas have ushers to lead you there. For popular movies, it's advisable to buy tickets at least a half-hour in advance to get good seats, especially if you're going with a group of friends.
Mondays and Wednesdays in Madrid are "días del espectador" (movie-goer days) with discounted ticket prices, even at night. Most cinemas pick one day or the other; we've noted which below when possible, along with the phone numbers so you can call yourself. Some theaters offer special prices for matinees and youth and seniors with proper ID.
VO Movie Theaters in Madrid
Cines Princesa
c/ Princesa 3
Metro stops: Plaza de España (lines 3, 6, 10)
Neighborhood: Plaza de España
Tel 902229122
Cines Verdi Madrid
c/ Bravo Murillo 28
Metro stops: Canal (line 2) or Quevedo (line 2)
Neighborhood: Moncloa
Tel 914473930
Día del espectador: Monday
Pequeño Cine Estudio
c/ Magallanes 1
Metro stops: Quevedo
Neighborhood: Moncloa
Tel 91447290
Día del espectador: Monday
Renoir Cuatro Caminos
c/ Raimundo Fernández Villaverde 10
Metro stops: Cuatro Caminos
Neighborhood: Moncloa
Tel 902229122
Renoir Plaza de España
c/ Martín de los Heros 12
Metro stops: Plaza de España
Neighborhood: Plaza de España
Tel 902291122
Renoir Retiro
c/ Narváez 42
Metro stops: O'Donnel
Neighborhood: Salamanca
Tel 902229122
Yelmo Cineplex Ideal
c/ Doctor Cortezo 6
Metro stops: Tirso de Molina or Sol
Neighborhood: Puerta del Sol / Huertas/ Lavapiés
Tel 902220922
Día del espectador: Monday
Art House Movie Theaters in Madrid
Cine Doré – Filmoteca Española
c/ Santa Isabel 3
Metro stops: Anton Martín (line 1)
Neighborhood: Huertas / Lavapiés
Tel 913691125
Cine Estudio de Bellas Artes
c/ Marqués de Casa Riera 2
Metro stops: Banco de España (line 2)
Neighborhood: Puerta del Sol
Tel 915225092
La Enana Marrón
Travesía de San Mateo 8
Metro stops: Tribunal (line 1)
Neighborhood: Malasaña
Tel 913081497