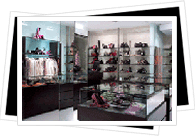 Madrid is heaven on earth for shopping lovers. It's one of the few European capitals that continues to offer affordable options that don't compromise quality... plus the eccentric, daring flair unique to Spanish fashion. Downtown, scores of shops fill every block along Gran Vía and around the Plaza Mayor and Puerta del Sol.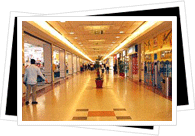 If you're looking for a wide range of options under one roof, head to one of the city malls accessible my metro. La Vaguada shopping gallery is located in the northern part of the city and consists of over 350 stores (metro Barrio del Pilar).
Madrid's department store par excellence, El Corte Inglés, can be found at locations all over the city center. Though a bit expensive, it's an all-in-one sure bet to find what you need, from home & design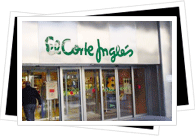 to clothing and food. The easiest one to find is right off Puerta del Sol on Calle de Preciados.
For old-world flea market bargains, head to El Rastro on Sunday mornings (it closes around 2pm). Located along the street Ribera de Curtidores, (metro La Latina) this is a great tourist stop. Just make sure to watch your bags, as pick-pocketing is pervasive.
El Barrio de Salamanca, on the other hand, is the place to go for haute couture sold at small exclusive boutiques -- with prices to match. Here's where you'll find Gucci, Yves Saint Laurent, Armani, Carolina Herrera, etc.