Why Study Spanish at Enforex Madrid?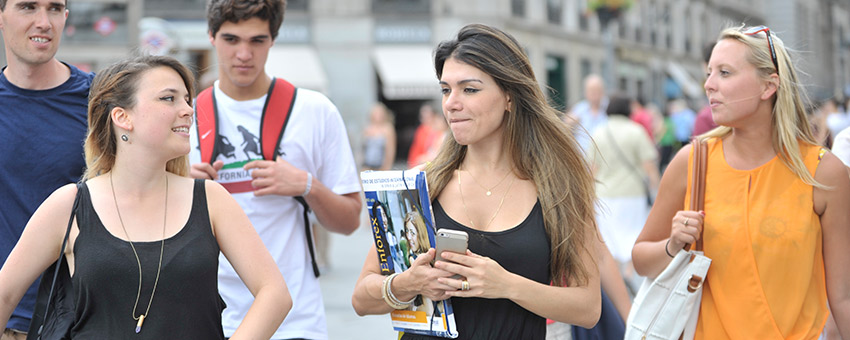 Why Study Spanish at Enforex Madrid?
Flexibility: You choose the duration and intensity of your course! Begin any Monday of the year, all year round, for courses of a minimum 1 week and up to 1 year. This means that YOU decide the starting date and number of lessons per week to best fit your needs. What's more, you can learn Spanish in Madrid while traveling throughout our schools in Spain, combining the same course at no extra charge.
Variety: Enforex Madrid offers the widest variety of Spanish immersion courses of all our schools in the Spanish speaking world. Every level is available at any time of year, from beginner to proficiency. Pick the course that's right for you!
General Intensive Spanish + Cultural Lessons (10, 20, 20+5, 20+5+5 lessons per week)
Long Duration Course (12+ weeks)
Semester or Academic Year Abroad (20+ weeks)
One on One Private Lessons
Learn Spanish while traveling
Foundation Year Course + University Placement
PAU - Spanish University Preparation Course
Flamenco / Salsa
Spanish + Internship
Spanish + Paid job
Business Spanish & Chamber of Commerce Exam
Literature/ Art History/ Spanish History
DELE Exam Preparation Course
Spanish Teacher Training
Christmas Program
Customized Group Programs
Spanish for Juniors (14-18 years old)
...and many more special Spanish programs to choose from!