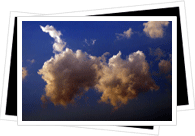 On the whole, Madrid weather is dry and sunny. Nonetheless, this continental climate is characterized by extremes: July and August are absolutely scorching and the chilly, short winter between December and February surprises most visitors.
The little rain that falls in Madrid tends to be concentrated in October/November and again during the spring (March-May).
When planning a trip to Madrid, keep in mind that autumn and spring are the most pleasant seasons. Late July & August heat leave the city nearly abandoned, which can be a plus or a minus, depending on the type of experience you're looking for.
Average daily Madrid temperatures by month:
| | | | | |
| --- | --- | --- | --- | --- |
| | Max (ºF) | Min (ºF) | Max (ºC) | Max (ºC) |
| Jan | 47 | 35 | 9 | 2 |
| Feb | 52 | 36 | 11 | 2 |
| March | 59 | 41 | 15 | 5 |
| April | 65 | 45 | 18 | 7 |
| May | 70 | 50 | 21 | 10 |
| June | 80 | 58 | 27 | 15 |
| July | 87 | 63 | 31 | 17 |
| August | 85 | 63 | 30 | 17 |
| September | 77 | 57 | 25 | 14 |
| October | 65 | 49 | 19 | 10 |
| November | 55 | 42 | 13 | 5 |
| December | 48 | 36 | 9 | 2 |