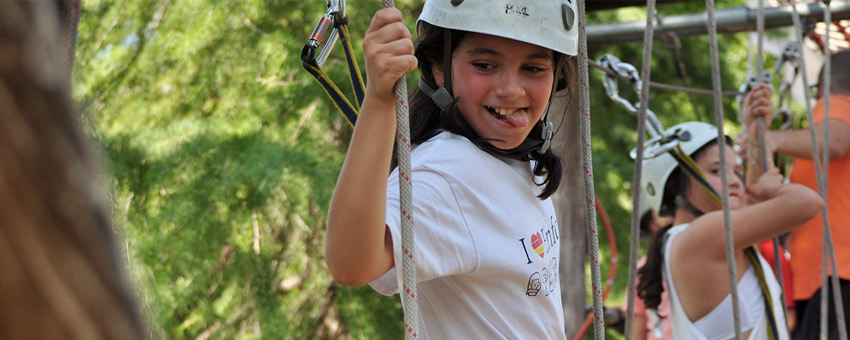 ENFOCAMP Summer Camp in Madrid
The summer camp in Madrid is located on the campus of the Francisco de Vitoria University, one of Spain's most esteemed learning institutions. The spacious, verdant campus is in the outskirts of Madrid on the Carretera Pozuelo - Majadahonda, Km 1.8.
Order a free Summer Camp brochure below!
Please choose your preferred option for receiving the brochure in order to get it by either post mail or by downloading a PDF file. Then just fill out the information below:
Why ENFOCAMP Madrid?
60% Spanish students!
International students from more than 32 countries
5 to 18 years old
Extensive residential, academic & athletic facilities
4 Spanish or English lessons every morning
Activities, workshops and sprots in the afternoons
24 hour supervision
At least 1 full-day and 2 half-day trips per 2-week session
Capacity for 120 - 180 students
Optional horseback riding, paddleball & tennis programs available
100% supervision
Age Groups
A: 5 to 10 years old
B: 11 to 12 years old
C: 13 to 14 years old
D: 15 to 18 years old
Dates (2013)
Programs in Madrid begin on: