Property and Real Estate in Madrid, Spain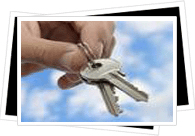 The property market in Spain has grown massively in popularity over the last decade, especially with foreigners looking for an escape to a sunny paradise. Madrid is a vibrant city and what it lacks in coastline is compensated for with millions of other plus points to make it a real estate hot spot and a very desirable place to buy your Spanish property. Madrid's unrivalled nightlife, rich culture and friendly locals give it a special atmosphere that I for one have certainly not experienced anywhere else in the world!
Every year more and more foreigners are looking for investment properties in Spain. In Britain it has become increasingly common for first time buyers to look to Spain rather than the British housing market. In 2006 the Spanish Housing Ministry announced the property prices had risen by 9.1%, down from 12.8% the previous year. Many property experts are suggesting that this slight drop may well just be a temporary glitch - meaning it could be the perfect time to buy property in Spain.
If you are looking to buy a property in Spain then check out some of these real estate agents and get looking for your dream home in Madrid. But don't forget to read our advice on Spanish mortgages first.
Real Estate Agents in Madrid, Spain
SP Internacionales
Torrecilla del Puerto, 5 Madrid 28043
Tel +34 917219530
www.spinternacionales.com
Look and Find
Offices all over Madrid and Spain.
www.lookandfind.es
Madrid Historicos
Specialists in property in Madrid's most historic area.
C/Segovia 15, Madrid 28005 (They also have a London office, see website for details)
Tel: +34 913657988
www.madridhistoricosl.com
Unicasa
Offices worldwide. Paseo Extremadura 65, Madrid 28011
Tel: +34 914632854
www.unicasa.es
Rent and Buy
López Aranda 22 Madrid 28027
Tel: +34 913208961
www.ryb.es
Sunny Properties
UK company specialising in inland and coastal properties around Spain.
Tel: +34 902884895 (From UK 0845 8906080)
www.sunnyproperties.co.uk
Prime Location
UK based roperty site with international properties.
www.primelocation.co.uk
Other trusted Spanish property search sites are:
www.idealista.com
www.ivive.com
www.segundamano.es