Real Madrid Club de Futbol
Real Madrid CF is one of the best soccer teams in the world. See about Real Madrid's amazing past here: History of Real Madrid.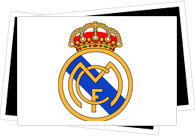 Real Madrid is also one of the wealthiest clubs in the world and consistently signs an incredible international line-up like the current one: David Beckham, Raúl, Ronaldo, Roberto Carlos, Van Nistelrooy, David Beckham, Guti, Iker Casillas, Robinho and 2006 Italian World Cup star Fabio Cannavaro. Here's how you can see them live!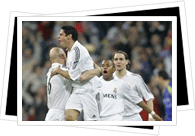 Estadio Santiago Bernabéu
The enormous Santiago Bernabéu stadium holds up to 80,000 fans. Even if you don't get tickets to a Real Madrid game, you can tour the stadium and see the locker rooms, playing field, trophy room, presidential box, players tunnel, benches and coaching area on any given day of the year.
Calle Concha Espina, 1
Metro stop: Santiago Bernabéu
Neighborhood: Salamanca
Bus lines: 3, 5, 7, 14, 16, 19, 27, 40, 43, 51, C1, C2, 120, 126, 147, 149, 150
Tour schedules: Mon- Sat 10am-7pm, Sun and holidays 10:30am-6:30pm; tours stay open until 6 hours before the beginning of the match on game days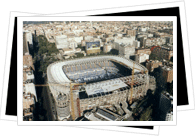 Real Madrid Tickets
Tickets go on sale at the stadium box office about a few days before each game and sell out fast. The most reliable method is to buy online in advance.
http://www.madrid-tickets.net/
By phone: 902 32 43 24
Stadium ticket office hours: Mon-Fri 5-8pm; Game days 11am-1:30pm