Madrid Summer Camp Programs
Residential Stay Program in Madrid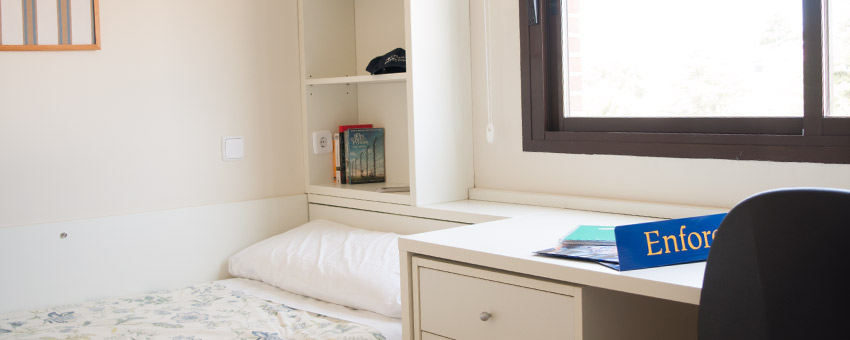 The Residential Stay embodies the essence of our summer language camp philosophy. Spanish and foreign students live together 24 hours a day, providing an international, multicultural atmosphere in which they can truly immerse themselves. They will share rooms by age and gender and are guaranteed to share experiences that will bond them for life.
Full board in the residence from Monday to Sunday
Includes all language classes, evening activities, sports, workshops, etc.
3 meals/ day
Single and double rooms
Private bathrooms in every bedroom
Day Camp Program in Madrid
Students who want to participate in the camp activities but prefer to return to their families at night and on weekends can benefit from the Day Program at our Madrid camp. Day camp participants will participante in all classes anc camp activities, returning to their families at 20:00.
Schedule: from 9:15 to 20:00
Optional bus route service available
Morning Language Program in Madrid
The Morning Language Program at our summer camp in Madrid consists of participation in all camp programming - classes, sports, workshops, activities - until lunchtime.
Schedule: from 9:15 to 14:00