International Restaurants in Madrid
World cuisine is becoming increasingly prevalent in Madrid. As Spain's economy booms, its citizens travel more and more and are opening up to foreign tastes. Whereas the average madrileño 15 years ago may never have tried Indian food, these days you'll find many a local expert.
Most of the affordable international restaurants are concentrated in immigrant neighborhoods like Lavapiés and the area between Plaza de España and Malasaña. Then again, the posh barrio of Salamanca holds expensive, trendy, and more refined options.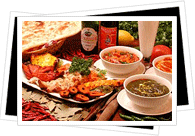 Indian Restaurants in Madrid
On a nice day, head up Calle de Lavapiés or Calle de Ave María (metro Lavapiés, Lavapiés) and you'll soon notice a pattern. Nearly every "terraza" belongs to an Indian restaurant. Here you can eat a huge, decent meal for under 15€ a head -- and enjoy the weather outside!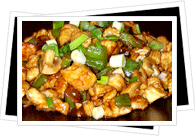 Asian Restaurants in Madrid
If you're looking for a wide variety of Asian restaurants - Indian, Chinese, Thai, Indonesian - explore Calle San Bernardino, behind Plaza de España. It's a small street surprisingly packed with cuisine difficult to find in Madrid, most in the 10€-30€ price range.
Wokcafé (Calle Infantas 44, metro Banco de España, Chueca, Tel +34 91 522 90 69) offers a fusion of Chinese and Japanese foods at excellent prices (15€-25€). Already a classic Chueca establishment, it's just one of many new trendy Asian spots in the barrio that won't burn a hole in your pocket.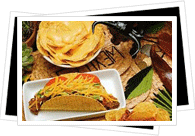 Mexican Restaurants in Madrid
There are less Mexican restaurants in Madrid than you might expect. Two of the most well known are La Barriga Llena/ La Panza es Primero (c/ Libertad 33, metro Chueca, Chueca, Tel +34 91 522 63 46) and La Catrina (c/ Corredera Alta de San Pablo 13, metro Tribunal, Malasaña, Tel +34 91 522 57 59).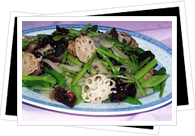 Vegetarian Restaurants in Madrid
In a country where ham is seen as an exception to vegetarianism, meatless options don't especially abound. But that's not to say that they don't exist. Try El Estragón Vegetariano (Plaza de la Paja 10, metro La Latina, Plaza Mayor, Tel + 34 91 365 89 82), El Granero de Lavapiés (c/ Argumosa 10, metro Lavapiés, Lavapiés, Tel +34 91 467 76 11), Vegaviana (c/ Pelayo 35, metro Chueca, Chueca, Tel +34 91 308 03 81) or Artemisa (c/ Ventura de la Vega 4, metro Sevilla, Huertas, Tel +34 91 429 50 92). For info on fast, cheap falafel, see Maoz in cheap restaurants in Madrid.
American Restaurants in Madrid
There are two excellent choices for American food in Madrid owned by Yankees. Gumbo presents great New Orleans Cuisine (c/ del Pez 15, metro Noviciado, Malasaña, Tel +34 91 532 63 61) and Cornucopia draws on many influences (c/ Navas de Tolosa 9, metro Callao, Puerta del Sol, Tel +34 91 521 38 96).
For the best American-style burgers, try Alfredo's Barbacoa (c/ Lagasca 5, metro Retiro, Salamanca, Tel +34 91 576 62 71).
Then again, you have the typical chains: Friday's (c/ Barquillo with c/ Fernando VI, metro Chueca, Chueca, Tel +34 91 310 40 05) and Hard Rock Café (Paseo de la Castellana 2, metro Colón, Salamanca, Tel +34 91 436 43 40).