Apartments for Rent in Madrid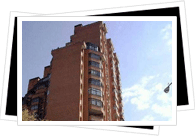 If you're renting long term, the bare minimum for a very small bedroom in a shared apartment in the center would be about €250/ month. The average price is €275-€400, but prices are rising at an alarming rate. It's difficult to find a studio or one bedroom for under €450.
In the majority of cases, you will have to leave a deposit equaling 1 or 2 months rent, or more. It's also common to have to sign a year-long contract, and more and more landlords ask for a "nómina" and/or "aval," which are different types of guarantees from the bank or your workplace.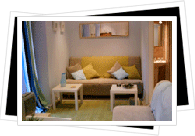 Here are the best websites for finding apartments in Madrid:
http://www.segundamano.es (Segunda Mano can also be found in print)
http://madrid.loquo.com
http://www.idealista.com
If you don't already speak Spanish, you're sure to encounter some words and expressions that you're not familiar with while looking for a Madrid apartment. Here are some essentials to help you sort it all out.
| | |
| --- | --- |
| ESPAÑOL | ENGLISH |
| Inmobiliaria | Real Estate |
| Piso | Apartment/flat |
| Fianza | Deposit |
| Habitación | Room |
| En alquiler | For rent |
| En venta | For sale |
| Piso compartido | Shared apartment/flat |
| Reformado | Renovated |
| Amueblado | Furnished |
| Habitación interior/exterior | In Spain, most buildings are built around a central courtyard, so a room that's "interior" faces inward, a an "exterior" room faces the street and usually has more light |
| Luminoso | Well-lit/ lots of natural light |
| Salón | Living room |
| Cocina (equipada) | (Equipped) Kitchen |
| Disponible a partir de ___ | Available starting in ______ |
| Lavadora | Washing machine |
| Lavavajillas | Dishwasher |
| Baño (individual/completo) | (individual/full) Bathroom |
| Aire condicionado/ calefacción | Air conditioning/ heat |