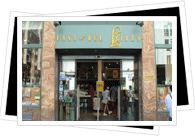 Gran Vía, Madrid's first and most emblematic modern boulevard, is a shopping jackpot. The strip of stores on this street between metro stops Gran Vía and San Bernardo hold fashionable and affordable favorites like Camper, Zara, H&M, Pimki, Blanco and Bershka. It's the perfect place to find men's and women's fashion -- fun and cheap.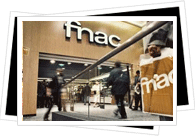 If you're looking for books, La Casa del Libro holds an enormous selection. For books plus a wide variety of CD's, DVD's and technology gadgets, FNAC is the place to go. It's just off Gran Vía, nestled in Plaza de Callao, but you can spot it from Gran Vía.
If you're more of a boutique shopper looking for hipster finds or dying to get some original kicks, head up Calle Fuencarral, which intersects Gran Vía right at the metro station of the same name.