Malasaña & Conde Duque, Madrid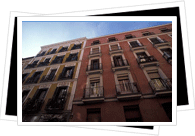 Tourism Highlights around Malasaña
Calle Fuencarral
Glorieta de Bilbao & Café Comercial
Museo Municipal
Plaza Dos de Mayo
Conde Duque
Jump right into the heart of Malasaña at the metro stop Tribunal on Calle Fuencarral. One of Madrid's most vibrant streets, its narrow sidewalks are always packed with shoppers and hipsters.
Follow Fuencarral north and you'll hit Glorieta de Bilbao and the historic Café Comercial, which opened in 1898 and held a prominent role in Madrid's "Golden Age" of cafe culture.
Follow Fuencarral all the way south and you hit Gran Vía for even more shopping delights. (See Fuencarral for more about shopping here.)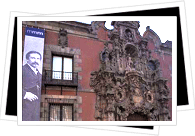 Right in front of the Tribunal metro you can't miss one of Madrid's finest Baroque buildings, the Museo Municipal, with its highly adorned brick facade. Originally constructed as a hospice in the 1720's, it now houses an interesting urban history museum.
Head west of Fuencarral on Calle de la Palma and you'll start to get a feel for what Malasaña's all about. This was the center of Madrid's post-Franco counterculture movement, La Movida. Oscar-winning filmmaker Pedro Almodóvar used to hang out around here.
Turn just north on San Andrés to discover Plaza Dos de Mayo. (Find out about the plaza's history in the Madrid festivals section.) Dos de mayo is the true core of Malasaña; when the weather's nice its terraces fill with the 'in' crowd.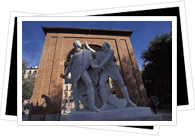 Exiting Dos de Mayo west leaves you on Calle de San Bernardo. Cross San Bernardo and you enter the small and charming neighborhood of Conde Duque. Named after the large, former Conde Duque barracks - now a free cultural center - the area's plazas like Comendadoras are prime for terrace drinking and eating. It's a pleasure to just stroll around these colorful blocks, ducking into unique boutiques and cafes.
Back on San Bernardo, heading south, you have two attractive options. Veer to the right, below Conde Duque just behind Plaza de España, and discover a high concentration of international restaurants (Indian, Thai, Indonesian...) along Calle San Bernardino.
To the left, you have Calle del Pez, lined with a stellar selection of bars, cafes and restaurants.
San Bernardo lets out on Gran Vía, in front of the Santo Domingo metro stop.