Music Festivals in Madrid
Madrid is not exactly a music festival mecca -- Barcelona claims the Spanish title for Primevera Sound & Sonar -- but matters are definitely looking up. The summer of 2006 brought us Metrorock and Summercase, two promising novelties. Additionally, the regional and city governments of Madrid have been sponsoring more and more quality events at cultural centers like the Centro Cultural de la Villa and Conde Duque.
January/ February: Festival de Flamenco Caja Madrid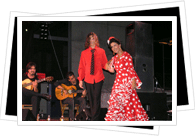 Normally held in winter though known to have hosted May editions as well, the Caja Madrid Flamenco Festival features old and new talent at the Teatro Albéniz (see madrid theaters) and La Casa Encendida (see cultural centers). Learn more: Flamenco in Madrid
October/ November: Festival de Otoño
The well-established "Autumn Festival," run by the regional government of Madrid, brings all kinds of performing arts to the capital for an entire month during October/ November.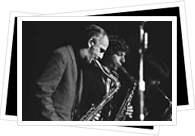 November: Festival de Jazz de Madrid
Every November the city government invites jazz artists the world over to local concert venues and cultural centers.
May/June: Festimad
Normally slated for the end of May, Festimad kicks off the summer with a heavy dose of rock, though lately they've been embracing other genres like electro, flamenco fusion and a little bit of pop. It's held in La Cubierta in Leganés, a southern suburb accessible by cercanías trains. Past bands include Marilyn Manson, Alice in Chains, Offspring, Jamiroquai, Limp Bizkit, Smashing Pumpkins, Metallica...
June: Metrorock
Metrorock brings together Spanish flamenco/rumba/fusion groups of the moment.
July/August: Veranos de la Villa
The stifling summer heart becomes a little more bearable when Veranos de la Villa comes around. You can distract yourself with some of the best dance and music concerts of the year.
July: Summercase
This novice endeavor brought the same lineup to Barcelona and Boadilla del Monte, a town just west of Madrid. The musicians who played Madrid Friday played Barcelona Saturday and vice versa.